Dads Don't Want Your Mediocre Gifts For Father's Day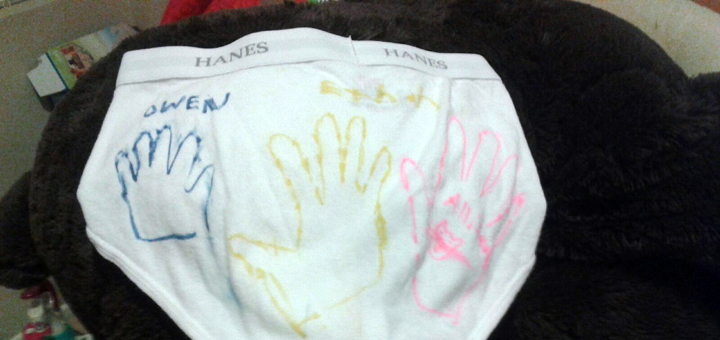 After a perfectly mediocre mother's day (feel free to see my previous post), I don't feel particularly inspired for father's day.  Maybe it's because mother's day always ends up being a disappointment, filled to the brim with chaotic brunches with family and crappy gifts that I didn't ask for and don't want.  Maybe it's because I feel like most dads get "father's day" all of the time, where they don't have to spend their precious free time running to the store to get teacher appreciation gifts and presents for all of the upcoming birthdays to attend.  Maybe it's because that for us, June is a busy month, full of changeover from schools to camp and mixed with my middle son's birthday for good measure.  But for whatever reason, come June, I have absolutely no interest in celebrating the day.
Of course, it does not help that my husband, like many others, will just buy whatever he wants when he wants it.  Men, unlike women, seem to have no compunction buying themselves something.  I feel guilty when, after an expensive shopping trip to Target where I spent money on mostly groceries and necessities for the kids, I purchase myself a three dollar magazine.  My husband, on the other hand, will think nothing of getting himself a book, movie, or treat if he is out and about.  It is an interesting dichotomy, but the end result is that for every birthday, anniversary, Christmas, Hanukkah, and Father's Day, there is nothing left to get the man. (Except for the year I gave birth to my middle son.  Fun fact:  on that Sunday, still in my hospital bed, I reached over, grabbed my newborn son, put a blue wrapping bow on his head that I had brought in my hospital bag, and handed him over to my just waking husband with a sing-songy "Happy Father's Day". It was awesome.)
I decided this year to troll the mothers' Facebook groups for inspirational Father's Day ideas.  Instead, I found a bunch of severely deluded women who apparently have no more of an idea of what to get their husbands than I do.  There were a couple of the standards that I too have considered, such a dinners, movies, and massages.  But a stunning majority of the suggestions were "sentimental" hand-made gifts, like painting out the word "Dad" using their kids' hands, feet, and butt-prints.  I expect that kind of drivel to come from my son's preschool classroom, and it's perfectly fine for that purpose.  But as a Father's Day gift from your wife???  I get that us women might treasure these kind of things ("It has Johnny's handprint from when he was five and a half!"), but do men?
Curious, I asked my husband a few weeks ago and went down the list.  I wanted to make sure that I wasn't dropping the ball because maybe, just maybe, he really did want a t-shirt with the kids' footprints all over it.  I asked him about the hammers engraved with the kids' names on it.  Nope.  How about a flower painting with the symbol made out of the kids' handprints and thumb-prints? Nope.  I asked about the picture frames, both hand-made and decorated by the kids, with their pictures in it, from ultrasound until now.  Nope.  Lotion, candles, or soap made by the kids.  Nope, nope, and nope.  The best was the stack of playing cards with the kids' faces on them.  He asked if every card was the joker.
It's not that my husband doesn't love the kids.  I just don't think he needs constant reminders of their presence and growth the way that sometimes I do.  He has the basic pictures that we take all of the time, and the gifts he gets occasionally from their schools.  I think for him this is enough.  The rest he just considers clutter.  He is also a very involved dad, and a great father.  So maybe he is not like other dads that are never around and doesn't need sentimental gifts to help remind him that he has children.
Of course, I still wondered if it was just my husband, so I did some reconnaissance and asked my brother-in-law.  He was a little more forgiving of the sentimental gifts (they only have one kid), but he wasn't hoping to have them, either.  He said if he had the choice between one (the gift, not the kid!) and a new PlayStation, there was no question he would choose the game.  I also queried on one of the mommy sites I belong to on Facebook.  This is the secret confessional site, and I find these ladies to be the most straightforward and honest.  I had about twenty responses.  Eighty percent stated that their husbands would not be over the moon with hand-made, Pinterest-type gifts.  (The other twenty percent are deluding themselves I guess).
So that leaves me with the same conundrum every year. What on earth do I get the husband for Father's Day?  Despite my temperate feelings over it, I still feel obliged to do something.  After all, I do appreciate the things he does do. I asked him again this year what he wanted, and he gave me the same answer he always gives: time alone to himself.  I don't know what made me believe him this year.  Maybe it's the third kid again, where all of a sudden I have realized how little time alone we actually have.  Maybe I am just too tired to think of something else.  But whatever the reason, this year is different.  This year I believe him, and I am giving him the thing he wants most:  a day alone.  But for good measure, and just because I am a sarcastic snot, I had the kids put their handprints on a pair of his underwear.

I am a non-pinterest, domestically challenged working mother of three kids under the age of ten. Tired of today's hyper-vigilant and one-size-fits-all parenting, I have decided to be the face of a new movement where we celebrate and value those mediocre moments of motherhood instead of obsessing about some random standard of perfection. I strive to be a superhero, freeing other moms from these societal stresses and pressures. I desire to have my voice heard to effectuate change in parenting standards and attitudes.
I am mediocre mom!

Latest posts by Wendy Marcus (see all)